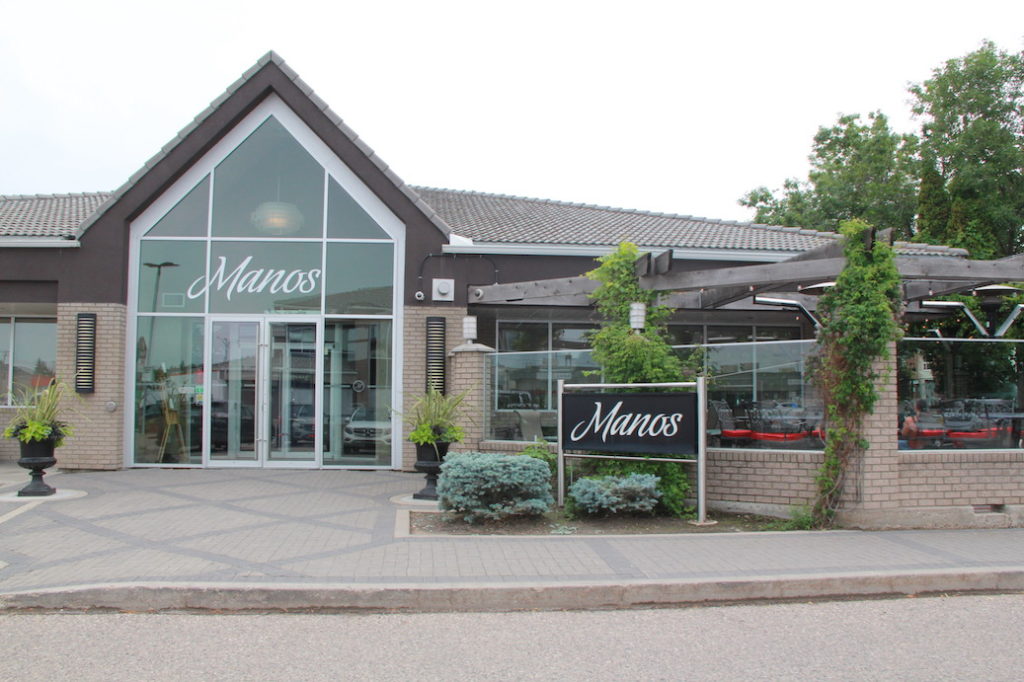 About Us
Our story, our mission, and our promise to our guests
The Barlas brothers — Louis, Manolis, and Bill
The story of Mano's restaurant is a tale of passion, resilience, and a relentless pursuit of excellence.
Established in 1981 by the Barlas brothers — Louis, Manolis, and Bill — our origins trace back to the dreams of Greek immigrants who sought to bring a piece of their homeland to Saskatoon. From humble beginnings as a "pizza and other things" establishment, we're honoured to have blossomed into one of Saskatoon's most beloved dining destinations.
Our mission has always been clear: to serve more than just meals. We craft unforgettable experiences. Drawing inspiration from our rich Greek heritage, we blend local ingredients with age-old traditions. You can taste this union of authenticity and passion in every dish. At Mano's, our guests are not only well fed, they're touched by the warmth of our culture.
The future is bright at Mano's. Now under the careful stewardship of Taso Barlas, Manolis' son and a tenacious leader like his father, Mano's is embracing the exciting possibilities of what may come while always honouring our Greek culture and traditions.
Taso was practically raised at Mano's. That upbringing within our walls — plus a degree in Business Management from the University of Saskatchewan — gives Taso a naturally instilled understanding of hospitality, tradition, as well as a deep appreciation for the enduring spirit of what makes Mano's such a special place.
Manolis and Taso
At Mano's we've always believed in the power of giving back. We take pride in weaving ourselves into the fabric of the community here in Saskatoon through initiatives like our annual Greek Gourmet Feast, held every year to support organizations like the Royal University Hospital Foundation. The 39th Annual Greek Gourmet Feast hosted at Mano's raised more than $83,000 (net) at a sold-out event on March 29, 2023. 
Mano's isn't just another restaurant. It's our goal to be a warm, welcoming place where every single one of our guests feels treasured and welcome. We believe in providing unparalleled value, impeccable hospitality, and memories that will be cherished for a lifetime.
It would be an honour if you choose to share your time with us and make some of those memories. 
We saved you a spot.